Thank you to the NEWH DC Metro Chapter for recognizing me with the 2019 Woman of Excellence Award for founding our chapter in 1990, and for my continued involvement. Thirty years ago, I was encouraged by a colleague in the Atlanta chapter to start our chapter of NEWH, Inc. (then known as "The Network of Executive Women in Hospitality"). Our chapter has grown exponentially from founding committee, to founding board of directors, to formally chartered chapter, to what we are today, a chapter 400 strong and counting, raising hundreds of thousands of scholarship dollars for deserving students pursuing careers in the hospitality industry. If you're not yet a member, I encourage you to join. If you're a member, but not on a committee, please join a committee which would best fit your interests, abilities and time constraints. If you're on a committee, run for a board position! In the spirit of networking,
---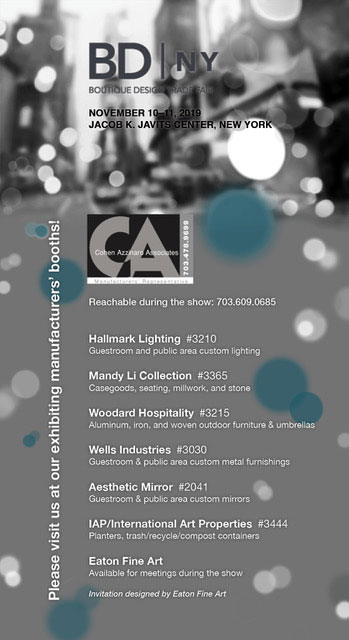 Upcoming Trade Shows:
NEWH Eastern Regional Trade Show, Bethesda North Conference Center, July 30, 2020
BDNY (Boutique Design), New York City, Javits Convention Center, November 8-9, 2020
HD Expo (Hospitality Design), Las Vegas/Mandalay Bay Convention Center, May 4-6, 2021

---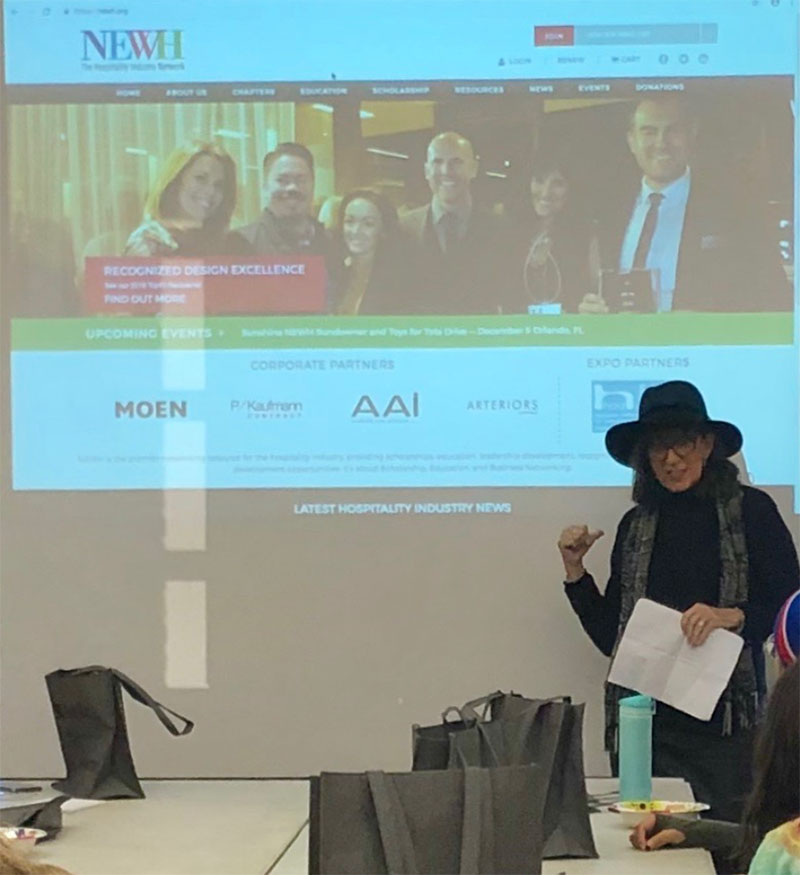 I am honored to have represented NEWH, The Hospitality Industry Network, at an informal event on November 28, 2018, hosted by VCU Arts' Interior Design Department. This event allowed students to hear from three important organizations (NEWH, IIDA, ASID) about the current direction in the design community, what is being offered to them, and ways they can become involved. I am excited to see the career paths these talented students take!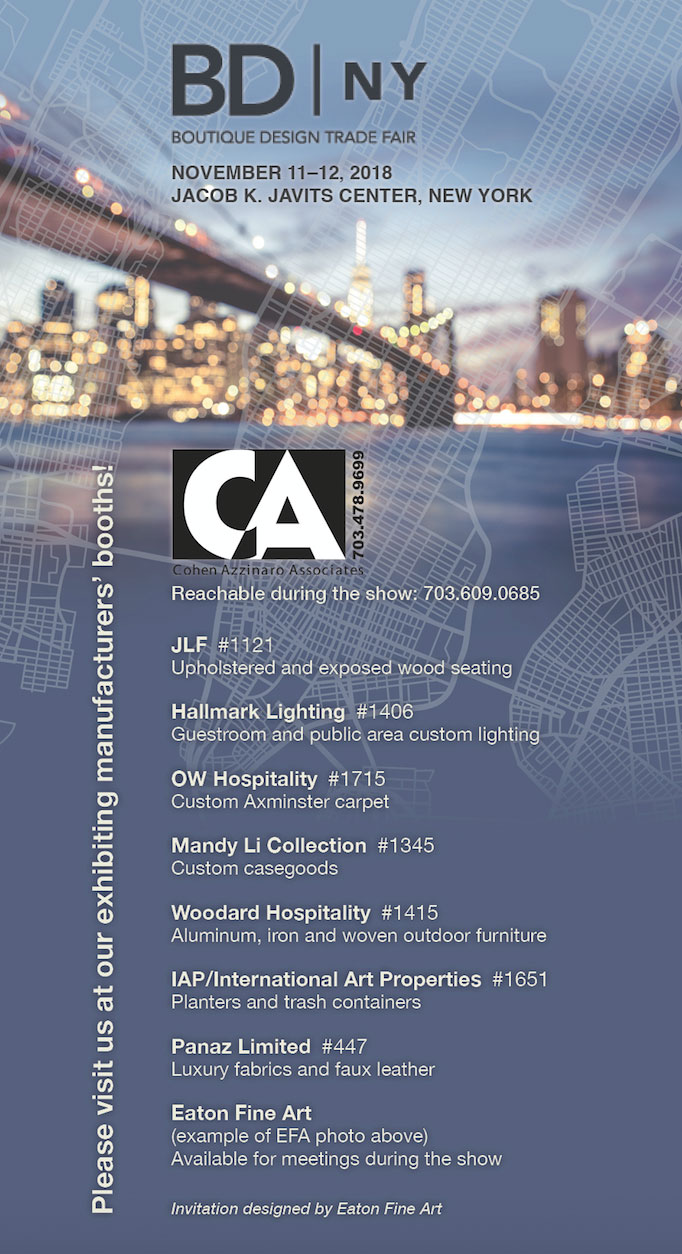 Barbara Azzinaro and other members of the NEWH DC Metro Chapter Scholarship Committee were hard at work and diligently reading this year's scholarship applications. We are awarding $60K this year to the lucky recipients. Check www.newh.org for more information and qualifications for next year!